Loyalty can be your lowest cost marketing tool!
If you talk to most small to medium-sized businesses, they do not have a positive experience with their loyalty solution. This loyalty scenario fits most small to medium-sized retailers: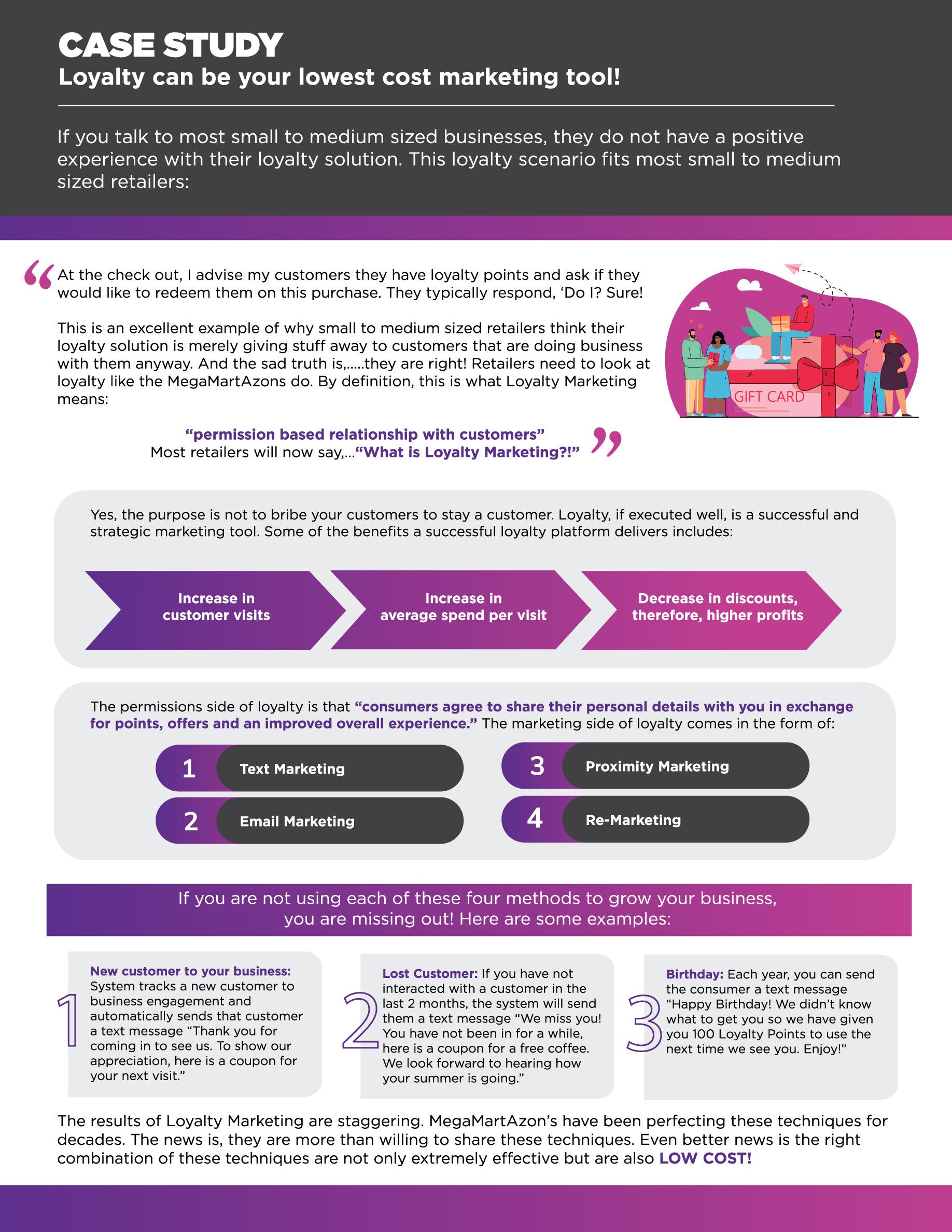 The results of Loyalty Marketing are staggering. MegaMartAzon's have been perfecting these techniques for decades. The news is, they are more than willing to share these techniques. Even better news is the right combination of these techniques are not only extremely effective but are also LOW COST!